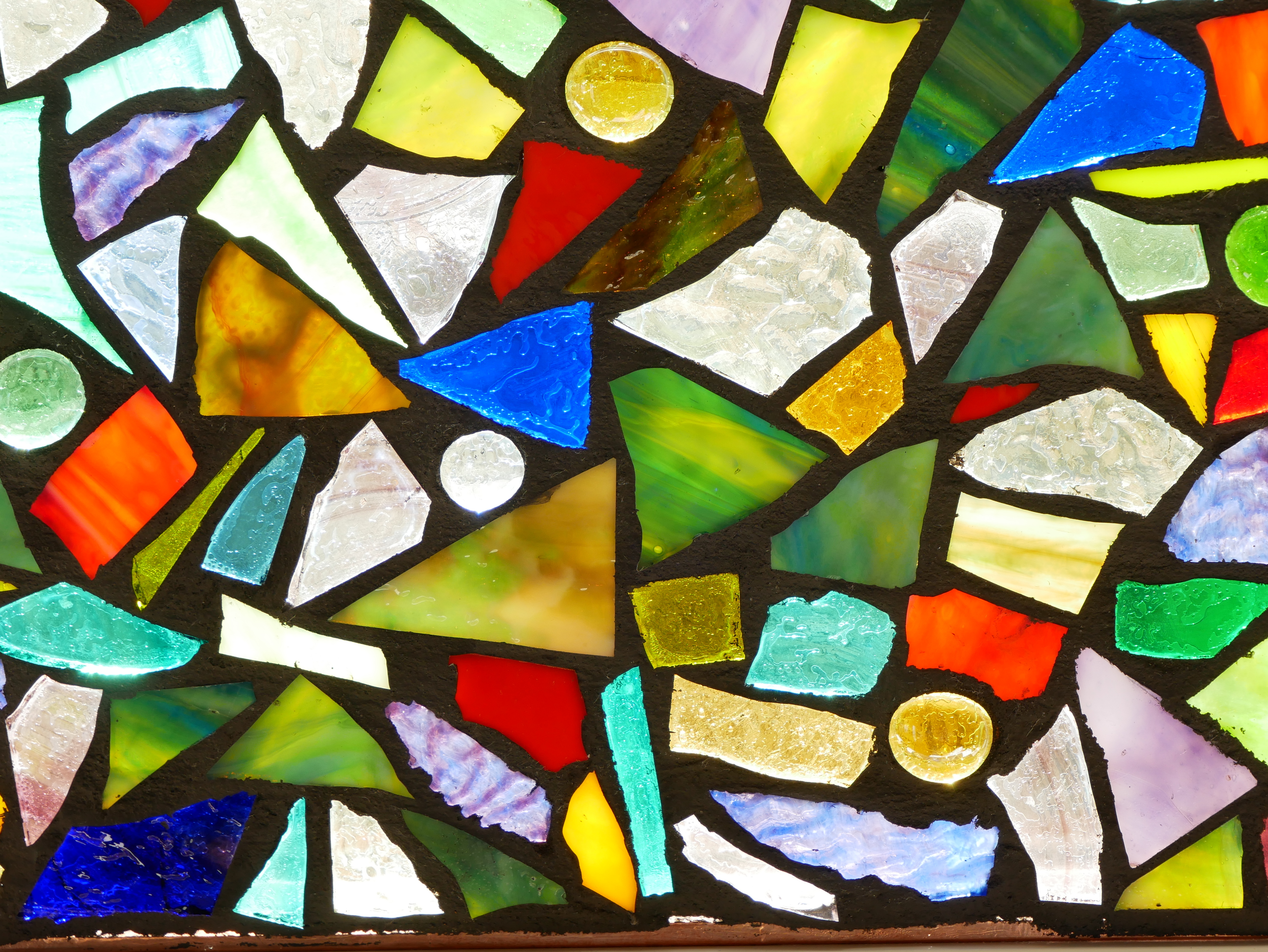 April 27th

Reflections of God's light

The restrictions placed on us by the current COVID19 crisis in our world has made my world feel much smaller. I can't go and do the things that I love to do. One day I was scrolling my Facebook account and noticed an advertisement for a two for one stained glass class. Being a good Menno who can't resist a deal I thought why not. Surely I could find one friend who would venture out with me on a Saturday afternoon for a bit of a diversion from the monotony of every day life. On a Saturday afternoon in March, Valerie and I ventured out for an afternoon that would prove to be just what the two of us needed. Fully masked with all public health measures in place we enjoyed an afternoon of selecting glass pieces, arranging them on a pre-made glass frame and gluing the pieces down so that mortar could be put in between them. The result was two very beautiful (if I say so myself) stained glass pieces that now reflect the sun and remind us of a fun time together. But it's so much more than that. For me it reminds me that even in the midst of strict public health measures we can find ways to nourish our souls. And it reminds me that God's love can shine through the various things that are happening in our lives. Some of the glass in my piece is very light. The light has no trouble shining through those pieces. But some of them are darker and as a result they don't have the same bright twinkle when the sun shines through. But here's the thing - the light still shines through.

The gospel writer John records these words of Jesus: "I am the light of the world. Whoever follows me will not walk in darkness, but will have the light of life."

I am so grateful that as a follower of Jesus I do not walk in the dark but indeed walk with the light of Jesus shining into all of the spaces of my life where I need encouragement and hope.