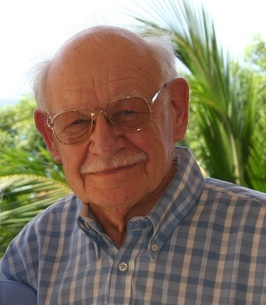 February 22nd

We Celebrate the Life Of Willard Schwartzentruber

Willard passed away peacefully on Monday, February 22, 2021 at his residence, Nithview Community. Willard was born in Wilmot Township, 92 years ago on January 23, 1929.

Willard will be dearly missed by his beloved wife Dorothy (Steinmann) Schwartzentruber, whom he married on October 2, 1954. Cherished father and grandfather of Eugene and wife Connie Schwartzentruber and their children Sarah (Nathan), Becky (Dan) and Emily (Nate); Donna and husband Bill Dettweiler and their son Cory; Murray Schwartzentruber and wife Mary Wright and their son Benjamin; and Lorna Schwartzentruber and husband Bob Theisz. Willard will be remembered by his 7 great-grandchildren. Survived by his brother Laverne (Marjorie), sisters-in-law and brothers-in-law; Martha Schwartzentruber, Irene Bender, Ervin (Erma) Steinmann, Arthur Steinmann, David (Ruth) Steinmann and by many nieces and nephews. Willard is predeceased and now reunited with his brothers, sisters, brothers-in-law and sisters-in-law; Elmer (Margaret) Schwartzentruber, Gerald Schwartzentruber, Violet (Wilbert) Faulhafer, Marie (Wallace) Gingerich, Norman (Vera) Helmuth, Walter (Hilda Mae) Helmuth, Mabel (Reuben) Kennel, Reuben Steinmann, Walter (Leona) Steinmann, Ervin Bender, Ruth (Ross) Bender and Florence Steinmann.

Willard was a quiet and steady man, committed to whatever he chose to do. He trained as a hospital orderly/ambulance attendant at K-W Hospital in the 50's and then proceeded to work many years at Listowel Memorial Hospital. He and his wife Dorothy were the first people to operate the Milverton Nursing Home in the late 50's. He also worked at Midwestern Regional Centre as a custodian for many years. While living in Listowel he was an active member of Listowel Mennonite Church. He also volunteered with St. John Ambulance in Listowel. Camping with his own children across North America and then grandchildren closer to home was a highlight of his life. In retirement he enjoyed woodworking, bird watching and was an active volunteer, driving for the Cancer Society and VON and helping weekly at Ten Thousand Villages. After living in the same house in Listowel for nearly 50 years Willard and his wife moved to Nithview Community in New Hamburg in 2011.

Willard and Dorothy started attending Wilmot Mennonite Church when they retired to New Hamburg. Our community of faith is grateful that we had the opportunity to blessed by Willard's quiet manner and his strong faith in Jesus.