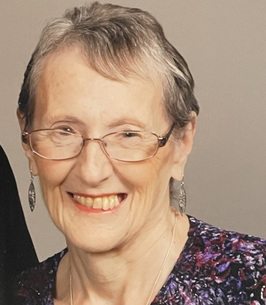 January 11th

Lois Jean Lantz

LANTZ, Lois Jean

Passed away peacefully on Wednesday, January 11, 2023, at Rotary Hospice Stratford Perth. Lois was born 82 years ago in Windsor, Ontario and was the only child of the late Henry and Marjorie (Taylor) Patton.

Lois was formerly of Morningside Village and Nithview Community, New Hamburg.

Predeceased by her beloved husband George O. Lantz on October 27, 2018, by her brothers-in-law and sisters-in-law. Lois will be missed by her 1 sister-in-law and by George's nieces and nephews.

Lois was a member of the Wilmot Mennonite Church. Throughout her life she was involved in church activities, taught Sunday School, was a leader of C.G.I.T (Canadian Girls In Training), an Elder in Church, active in the Christian Women's Club, and as a speaker. Lois was a graduate from the nurse's aide program at Conestoga College.

Relatives and friends are invited to the Mark Jutzi Funeral Home, 291 Huron Street, New Hamburg, on Wednesday, January 18, 2023, for Lois's funeral at 11:00 a.m. Interment to follow at the Lisbon United Cemetery.

At the family's request, flowers will be respectfully declined, and donations would be kindly accepted to Rotary Hospice Stratford Perth or the Parkinson Society and can be done on the funeral home website.

Personal condolences and donation information available at www.markjutzifuneralhomes.ca

Read Less

To

plant a beautiful memorial tree

in memory of Lois Jean LANTZ (Patton), please visit our

tree store

.